Nancy Svendsen, President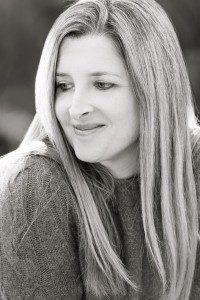 Nancy Anne Svendsen grew up in small towns in Iowa. Since childhood she has been passionate about bringing people together to tell stories. Nancy earned a B.A. in English, Spanish and American Studies from St. Olaf College in Northfield, Minnesota and an M.B.A. from the University of Minnesota. She spent over two decades focusing her energy in leadership positions in various facets of the healthcare industry. Now Nancy has come back to her storytelling roots as an independent filmmaker based in Northern California. Nancy now combines her business acumen and experience running large organizations with her passion for women's rights, the creative arts and storytelling. Nancy started Follow Your Dream Foundation Inc., a 501(c)3 organization, as a place to incubate and launch powerful stories that can influence people's lives. In her film, The Glass Ceiling, Nancy shares the story of Pasang Lhamu Sherpa – the first Nepali woman to summit Mt. Everest. Nancy believes the inspiration born of reaching for the impossible is transformational; sharing our respective journeys is our opportunity to touch the lives of those who may not yet know they need to hear the stories we tell.
Nancy is an active musician and lives in Marin County with her husband and twin 8 year olds.
Andrea Pierpont, Secretary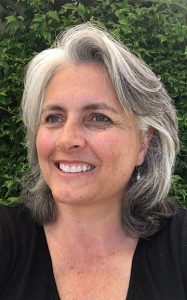 Andrea Pierpont is a business consultant focusing on business strategy and development, marketing, and operations. Andrea spent 15 years in the corporate sector. She was recruited and built a career as a property/casualty underwriting manager for Chubb Insurance Company in New York City and San Francisco. After Chubb she worked as a management consultant for Fireman's Fund in Novato working on process reengineering for their commercial business lines. More recently Andrea has been deeply involved in volunteer work for her local school district. She is the former President of the Larkspur –Corte Madera School District Board of Trustees, an elected position. In addition to board work she chaired a 26 million bond campaign for school facilities and has actively participated in the passage of local parcel taxes to benefit the schools. Andrea earned a bachelor's degree in Government from St. Lawrence University. She enjoys hiking, cooking, traveling and spending time with her two teenage daughters and husband in Marin County. She has been involved in the Follow Your Dream Foundation and the foundation's film project, The Glass Ceiling, since 2009.
Sandip Darji, Treasurer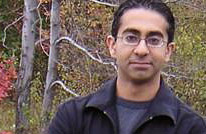 Sandip Darji is the Senior Director of Business Process and Metrics Analysis for the Financial Management Consulting and Support department at Stanford University in Palo Alto, California. In partnership with other central office units, he and his team are working to make financial management easier for the Stanford community. Prior to joining Stanford University in 2007, Sandip worked for Broadlane, a healthcare supply chain services company, as Director of Information and Operations. He holds a Bachelors of Science in Chemical Engineering from the California Institute of Technology. He enjoys spending time traveling and exploring San Francisco, where he makes his home. A lifelong fan of motion pictures, Sandip has been involved in numerous amateur parody films. He is excited to help Follow Your Dream Foundation use the creative arts to bring forward the stories of women who have overcome adversity.
Faith Kapell, Board Member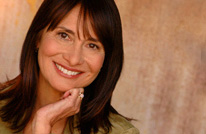 Faith Kapell is Vice President and Director of Professional Services at the San Francisco office of Lee Hecht Harrison (LHH). LHH is a global talent development company that connects people to jobs through innovative career transition services and helps individuals improve performance through career and leadership development. Prior to joining Lee Hecht Harrison, Faith founded a private coaching practice and has over 20 years of corporate experience in the fields of Human Resources, Employee Benefits and Organizational and Leadership Development.
As leader and professional coach, Faith is passionate about helping individuals and organizations successfully navigate change and transition. She began her coaching practice with the intension of supporting clients to expand their vision of what is possible and achieve their goals with ease. She uses her inspirational style and ability to motivate individuals and workplace teams to harness their skills and talents and creative ideas to achieve optimal results. Faith brings her extraordinary sense of presence, wisdom, clarity and inspirational style to the process of professional and individual development with remarkable results.
Faith earned her Master's Degree in Organizational Psychology from John F. Kennedy University. She holds a Bachelor of Arts Degree in Liberal Arts specializing in Psychology. She earned her Professional Coaching Certification from New Ventures West, which is accredited by the International Coach Federation. Faith also holds a certificate in Conflict Resolution. A believer in life balance, Faith is an avid hiker, yoga practitioner, recreational skier, and a former triathlon participant. She also loves nature, music, and the arts and is a student of photography.
Faith joins the Board of Follow Your Dream Foundation with a deep desire to support women in telling their stories to share their grace and light in the world.
Vincanne Adams, Ph.D., Board Member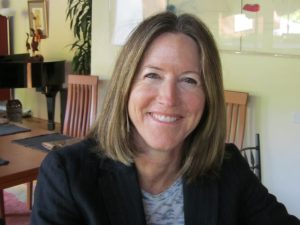 Dr. Adams is Professor of Medical Anthropology in the Department of Anthropology, History and Social Medicine at the University of California San Francisco. She began working in the Himalayan region in 1982 and is the author of numerous books and articles on the people and cultures of the region, including the books: Tigers of the Snow and Other Virtual Sherpas (Princeton); Doctors for Democracy (Cambridge); Sex and Development (Duke); and Medicine Between Science and Religion (Berghahn). Dr. Adams feels a special tie to the film because of her friendship with Pasang Lhamu Sherpa and her family. Vincanne's unique perspective and subject matter expertise make her a valuable complement to the artistic team.
Julie Plaga, Board Advisor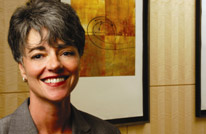 Julie A. Plaga is currently a senior vice president in business development and has over 20 years of experience in the healthcare industry. Julie is responsible for developing and diversifying Broadlane's client base and revenues through growth. Prior to this role, Julie was senior vice president of the acute care sales division. She joined Broadlane in 2000 and has held several key management positions prior to her current appointment. Before joining Broadlane, Julie was responsible for national accounts at Bio-Rad Laboratories, a leading clinical diagnostics company. Previously, she held key positions in the life sciences, operating room, and in pharmaceutical industries. Prior to healthcare, she was a high school educator and adjunct college professor.
Julie graduated cum laude from the University of Utah in 1983 with a Bachelors of Science and Magna Cum Laude from Brigham Young University with a Masters in Science and a concentration in Professional Leadership in 1987. She is an animal rights enthusiast and is a member of the Founders Society of the ASPCA. She is an all around athlete having made the fiirst team All American softball team and helped put herself through college working as the only female ski patrol in the Park City, Utah ski area. In her precious spare time, Julie enjoys time with her dog and gardening.
Julie's interest and involvement in the Follow Your Dream Foundation originate with her own life challenges and overcoming obstacles to follow her dreams. She is grateful for her life lessons and looks forward to helping and encouraging other woman to reach for and achieve their dreams. Julie is the producer on the documentary film, The Glass Ceiling.
Sonja Hoel Perkins, Board Advisor
Sonja Hoel Perkins is a venture capitalist, angel and philanthropist. Sonja joined Menlo Ventures in 1994 and has been a Managing Director in five Menlo Ventures funds. Currently Sonja is an angel and serves on the boards of five Menlo companies. She serves as an adviser to many other high tech companies. Prior to Menlo Ventures, Sonja was in Business Development for Symantec Corporation and was an Investment Analyst for TA Associates. In business, Sonja focuses primarily on Internet, communications and software investments. She has invested in over 40 companies throughout her career including three that achieved multi billion dollar valuations including AcmePacket (APKT), F5 Networks (FFIV) and McAfee Associates (acquired by Intel). Several companies, including the ones listed above and Q1 Labs, have returned in $100 million plus to her investors. Selected current investments include: 3VR, Crowdcast, Ditto, Dygest, Flurry, HealthTap, Mee Genius, Minted.com, MOG, nCircle, OnSophic, Prism Skylabs, Socialcast and UrbanSitter.
Sonja serves or has served as a director of the Western Association of Venture Capitalists (WAVC), the Foundation Board of the McIntire School of Commerce at the University of Virginia, the Thomas Jefferson Foundation and Meals on Wheels of San Francisco. She is also the past President of the WAVC. Sonja is a supporter of the arts and has helped with the creation of SCKBSTD, an original musical by three-time Grammy award winning singer-songwriter Bruce Hornsby, and "The Glass Ceiling", the dramatic untold documentary of Pasang Lhamu Sherpa's quest to become the first Sherpa woman to summit Mt. Everest. She is the founder of Project Glimmer, a non-profit organization that provides holiday gifts to women and teens. Sonja is a graduate of the University of Virginia (B.S. in Commerce with distinction) and the Harvard University Graduate School of Business Administration (M.B.A.).
Alison Levine, Board Advisor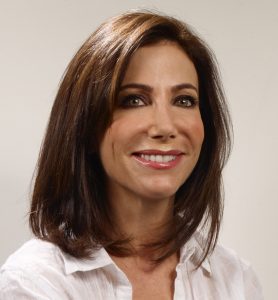 Team captain, American Women's Everest Expedition
New York Times Best-selling Author, On the Edge: Lessons from Mt. Everest and other Extreme Environments
Alison Levine is a history-making polar explorer and mountaineer. She served as team captain of the first American Women's Everest Expedition, climbed the highest peak on each continent and skied to both the North and South Poles—a feat known as the Adventure Grand Slam, which fewer than forty people in the world have achieved. In January 2008, she made history as the first American to complete a 600-mile traverse from west Antarctica to the South Pole following the route of legendary explorer Reinhold Messner. Levine completed this arduous journey on skis while hauling 150 pounds of her gear and supplies in a sled harnessed to her waist. Her success in extreme environments is noteworthy given she has had three heart surgeries and suffers from Raynaud's disease, which causes the arteries that feed her fingers and toes to collapse in cold weather—leaving her at extreme risk for frostbite.
In addition to having tackled some of the most challenging environments in the outdoors, Levine also spent time climbing the corporate ladder. She worked in the pharmaceutical and medical device industry, earned an MBA from Duke University, and spent three years working for Goldman Sachs. She left Goldman in 2003 to serve as deputy finance director for Arnold Schwarzenegger in his successful bid to become Governor of California.
In 2005, Levine founded the Climb High Foundation, a nonprofit organization dedicated to improving the lives of jobless women in Africa by training them to be trekking guides and porters in their local mountains so that they would have the skills to earn a sustainable living wage through climbing-related tourism. Her work in Uganda enabled the first group of local women to make history when they climbed Uganda's highest peak—Mt Stanley, in the Rwenzori Mountains. Her work in Uganda is the subject of the PBS documentary Living Courageously.
Levine served as an adjunct instructor at the United States Military Academy at West Point in the Department of Behavioral Sciences and Leadership and is a strategic advisor for the Thayer Leader Development Group at West Point, an executive education a program that shares West Point leadership best practices with senior level-executives from the public and private sectors. She was a contributing author to the book Leadership in Dangerous Situations: A Handbook for the Armed Forces, Emergency Services and First Responders(Naval Institute Press). She also serves on the board of the Coach K Center on Leadership & Ethics at Duke University.
A sought-after consultant and keynote speaker on the subject of leadership development, Levine has addressed audiences ranging from Fortune 500 companies to professional sports teams to the prestigious World Economic Forum at Davos. She is the author of the New York Times best-seller On the Edge: Leadership Lessons from Mt. Everest and other Extreme Environments. Having spent prolonged periods of time in some of the world's most dangerous and inhospitable places, she tackles the topics of creating cohesive teams, taking responsible risks and developing no-nonsense leaders that can succeed in times of uncertainty.