The Glass Ceiling, A Documentary Film
SYNOPSIS
The Glass Ceiling chronicles the untold story of Pasang Lhamu Sherpa, the first Nepali woman to summit Mt. Everest. Born into a poor Sherpa family high in the Himalayas, Pasang is not allowed to go to school like her brothers. Still an adolescent, her parents arrange a marriage for her, and expect her to help her mother farm and tend the house while her father and brothers go off to trek the Himalayas. Willful and determined from a young age, Pasang rejects her arranged marriage and runs away with the handsome young man she falls in love with, Lhakpa Sonam Sherpa.
In Kathmandu, Pasang and Sonam start a family and a business, Thamserku Trekking. Pasang has a wonderful life in Kathmandu, yet her close friends tell how she continues to feel as though she needs to do something more, something great – something beyond the life of a comfortable housewife and mother in Kathmandu. She is keenly aware of her limitations –she has no education and cannot read or write – and she is a member of an ethnic and religious minority in a Hindu society.   As a Sherpa she is indeed outside the caste system (literally an outcaste) governing Nepali society AND she is a woman – she is the lowest of the low. When it comes to her – it seems like the obvious choice: She is Sherpa and Sherpas climb. Suddenly it crystallizes in her mind that while there are so many things she can't do – she can be the first Nepali woman to climb Everest. And Sherpas are expert in Nepal's most profitable budding industry – trekking tourism.
Recognizing the opportunity, Pasang and Sonam begin building their business largely through relationships with French climbers. An early friend of the couple, Marc Batard, becomes a French rep for Thamserku and begins funneling more lucrative business their way. Marc himself is a renowned alpine climber and has the record for summiting Everest in 24 hours without oxygen. In 1990, Marc is raising money for a large scale expedition of his own, and invites Pasang to come along as potentially the first Nepali woman to summit Everest. Several French women climbers were already a part of the expedition, each vying to be the first French woman on the summit. Interviews with Christine Janin and Pascal Tournaire (expedition photographer) years later, reveal that perhaps Marc never expected Pasang to summit. In his interview, Marc describes Pasang as a "housewife and a mother" not as a climber. After Christine has summited, Marc orders Pasang off the mountain. She is forced to climb down from Camp 4, angry and disappointed. They exchange harsh words on the way down. Marc never sees her again.
After her disappointing first Everest expedition, Pasang has learned an important lesson – to be in control of whether or not one gets a summit spot, one needs to be in charge of the expedition. So the following year, Pasang and Sonam mount another expedition. With a team of strong Sherpas accompanying her, Pasang attempts the summit in the fall of 1991. Her summit partner, Sonam Tsering Sherpa, is renowned as an exceptionally strong Sherpa has summited Everest five times. At the South Summit, just 80 meters from the top, Sonam Tsering and Pasang are forced to bivoac overnight in whiteout conditions. Still alive the next morning, they return to base camp. Pasang's second summit attempt is thwarted by extreme weather.
Again in 1992, Pasang can't let go of her personal dream to summit Everest. She has sacrificed time away from her children and the money to mount these expensive expeditions, but she does not give up. Marc Batard asserts that Pasang and Sonam are motivated mostly by money and fame. This expedition also ends with weather preventing Pasang from summiting.
Disillusioned, Pasang decides she is not destined to summit Everest. In the background, Nepal has been in the midst of a civil war, with the Jana Andolin uprising in1990 promising power to the people. The Sherpa people however—though discriminated against by the ruling elite—are economically and culturally isolated from Nepali politics, and therefore able to ignore the turmoil in the capital city. That is, until it boils over into violence in streets, riots and bloodshed. Pasang realizes, despite her previous political isolation, she must attempt the summit again, her mission now bigger than herself.
She leads—for the first time ever—a Nepali-sponsored expedition. Through her charisma and political skill, Pasang becomes the person through whom a fledgling nation stakes its claim to a mountain commandeered by foreign adventure seekers.
With limited financial support, she attempts the mountain a fourth time. There is exaltation on April 22, 1993 when it is radioed she has reached the summit. The following day word spreads that she has not returned. Her husband and others desperately try to rescue her, but it is too late. When her body is finally returned to Kathmandu, it is an extraordinary cultural event. Throngs of weeping mourners carry her through the streets.
While this story takes place largely on Mt. Everest, it is much more than just a climbing story. Rather, it is the story of how an uneducated village girl came to summit the highest mountain in the world, fighting for her right to do it at every juncture. The Glass Ceiling is a freedom fighter story about an unlikely hero. Pasang lost her life on the way down the mountain, and there is much controversy around her death. This film, however, focuses not on how or why she died, but why she mattered so deeply to a nation.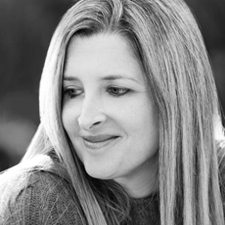 Director/Executive Producer, Nancy Anne Svendsen, MBA
After spending two decades focusing her energy in leadership positions in various facets of the healthcare industry, Nancy started the Follow Your Dream Foundation ( 501(c)3) as a place to incubate and launch powerful stories that can influence people's lives. Nancy now combines her business acumen and experience running large organizations with her passion for women's rights, the creative arts and storytelling. Nancy believes the inspiration born of reaching for the impossible is transformational; sharing our respective journeys is our opportunity to touch the lives of those who may not yet know they need to hear the stories we tell. Nancy is Pasang Lhamu Sherpa's sister-in-law.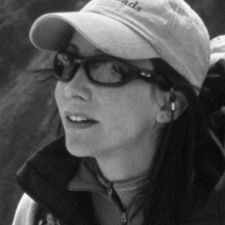 Executive Producer, Alison Levine, MBA
Alison is a history-making polar explorer and mountaineer. She served as team captain of the first American Women's Everest Expedition, climbed the highest peak on each continent and skied to both the North and South Poles—a feat known as the Adventure Grand Slam, which fewer than forty people in the world have achieved. She spent four years on the part-time faculty at the United States Military Academy at West Point, is a Sr. Fellow at the Coach K Center on Leadership and Ethics, and is one of the country's most sought after speakers on the topic of leading teams in extreme environments.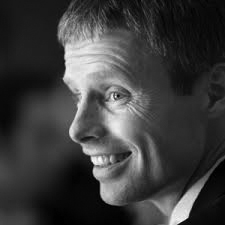 Editor, Richard Levien, PhD
Richard has a PhD in theoretical physics from Princeton University, but has found his real passion in film. He edited and co-wrote the acclaimed documentary A Fragile Trust, co-edited the documentary feature D Tour (Dialysis Tour). Both films won multiple awards and were picked up by the PBS's Independent Lens. He edited Remigration which premiered at the SXSW Film Festival and appeared in the ITVS web series Future States in 2011, and did motion graphics for On the Assassination of the President which premiered at Sundance in 2008. He also edited the cult internet hit Store Wars, which was seen by 5.5 million people in the first 6 weeks of its release. Levien made his directorial debut with Immersion (2009). He was a member of the Center for Investigative Reporting's Post Script team (doing motion graphics), which was nominated for a national Emmy in 2016.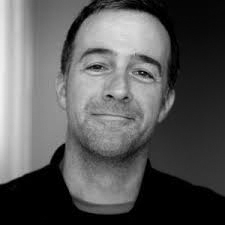 Story Editor, Adam Keker
Adam's award-winning short films have screened at numerous international festivals including Sundance. He is the recipient of a San Francisco Film Society / KRF Grant in screenwriting for an upcoming feature film, National Park. As a cinematographer he has worked on over 100 documentaries and programs for PBS, National Geographic Channel, and many others, on location in China, Cambodia, Russia, Ukraine, India, Turkey, Bulgaria, and more.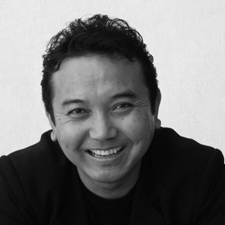 Nepal Production, TSERING RHITAR SHERPA
Tsering Rhitar Sherpa has been producing films since 1997. His debut film "The Spirit Doesn't Come Anymore" earned him the Best Film Award in FILM SOUTH ASIA, and Best Indigenous Filmmaker of the Year at Parnu Anthropological Film Festival, Estonia. In 2000, he made his first feature film "Mukundo: Mask of Desire," which was selected by the OSCAR committee in Nepal to represent Nepal in the "Best Foreign Film" category. Since then Tsering Rhitar has produced many high quality films that have won awards at various international film festivals.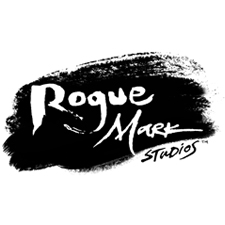 Animation, RogueMark Studios
RogueMark Studios is an illustrated video and animation studio located in Berkeley, CA. Our team of talented illustrators, writers, animators, graphic recorders and storytellers collaborate with filmmakers, academics, and companies of all shapes and sizes to bring their stories to life with powerful visuals. The Glass Ceiling animation team is made up of: Eliza Reisfeld, Lead Artist, Marisa Rafter, Animator, Abby VanMuijen, Producer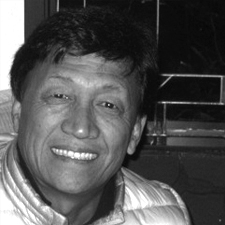 Principal Nepal Advisor, Ang Dorjee Sherpa
Ang Dorjee Sherpa (Pasang Lhamu Sherpa's oldest brother) grew up in the heart of the Everest region of Nepal and began working with his father when he was 14 years old, leading international climbing teams on expeditions in Nepal, Afghanistan and throughout the Himalayas. He was part of the film staff for "The Man Who Skied Down Everest" which won the Academy Award for Best Documentary Feature in 1975. He came to the United States for college in 1981 and became a US citizen in 1999. Dorjee currently works for Blum Capital Partners in San Francisco and lives with his wife Karen (Nancy Svendsen's sister) in Mill Valley, CA.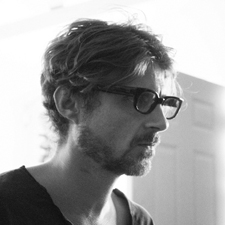 Original Score, Justin Melland
Multiple award winning film composer, songwriter and multi-instrumentalist, Justin Melland primarily works in the demanding world of film and television, creating refreshingly inventive scores at his studie "The Eleventh Laboratory" in Los Angeles. The Washing Post called out his score for THE KILL TEAM by Oscar nominated director Dan Krauss as "A Brilliantly spare and evocative sountrack". The Hollywood Reporter also wrote of his score for Showtime's DAR NET "And the antiseptic isuals, coupled with the droning score by Justin Melland suggest Laura Poitras' Edward Snowden doc Citizenfour with a slightly pulpier edge." Recent projects include DARK NET (Showtime), WATER AND POWER (Sundance 2017), THE FORCE (Sundance 2017), PARCHED (Jigsaw and National Geographic 2017), EXTREMIS (Tribeca 2016), BELIEF (Own/Discovery 2015), IN FOOTBALL WE TRUST (Sundance 2015).