PASANG: IN THE SHADOW OF EVEREST
A Film by Nancy Svendsen
SYNOPSIS
PASANG chronicles Pasang Lhamu Sherpa's tragic and inspiring journey to become the first Nepali woman to summit Everest in 1993. As an uneducated, indigenous woman and a Buddhist in a Hindu kingdom, Pasang's dream to scale the legendary mountain pits her against family, foreign climbers, her own government, and nature itself. Her determined pursuit of Everest plays out within the context of her nation's quest for democracy and the emergence of the commercial climbing industry. As told by the Nepalis who knew her, by some of the world's most notable alpinists, and by Pasang herself, her historic quest would transfix her country and uplift a new generation's belief in its possibilities.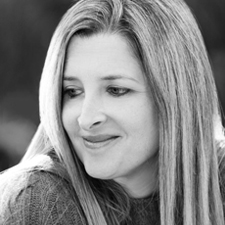 Director/Producer, Nancy Svendsen

I came to this story through my brother-in-law, Dorjee Sherpa. One evening, he told me of his sister, Pasang. I had an immediate visceral connection with her. Through the distance of space and time, I connected with this woman, whose extraordinary yearning for a bigger world compelled her to push through the power structures of her society. Like a Russian doll, Pasang had found herself inside concentric rings of structural, religious and personal oppression. Each time she broke through one, she found herself inside another. On the mountain, she fought to be treated as an equal to the international climbers. And ultimately found herself facing the undeniable limits of the natural world — Mt. Everest itself.
While I have faced none of these extreme examples of marginalization in my own life, I feel a deep kinship to Pasang's desire to be her own person and to resist the power of someone else telling her "no". It feels like the story of civil rights in this country. I have always been convinced that stories have the power to change minds. In this turbulent time, true stories of indigenous women of color rising up to claim their place in the world have never been more necessary. Above all, I believe that Pasang's life, her contributions, and her name should not fall through the cracks of history. It's my ambition with this film to bring them to light.